Love Border Collies? Join us and try something exciting and fun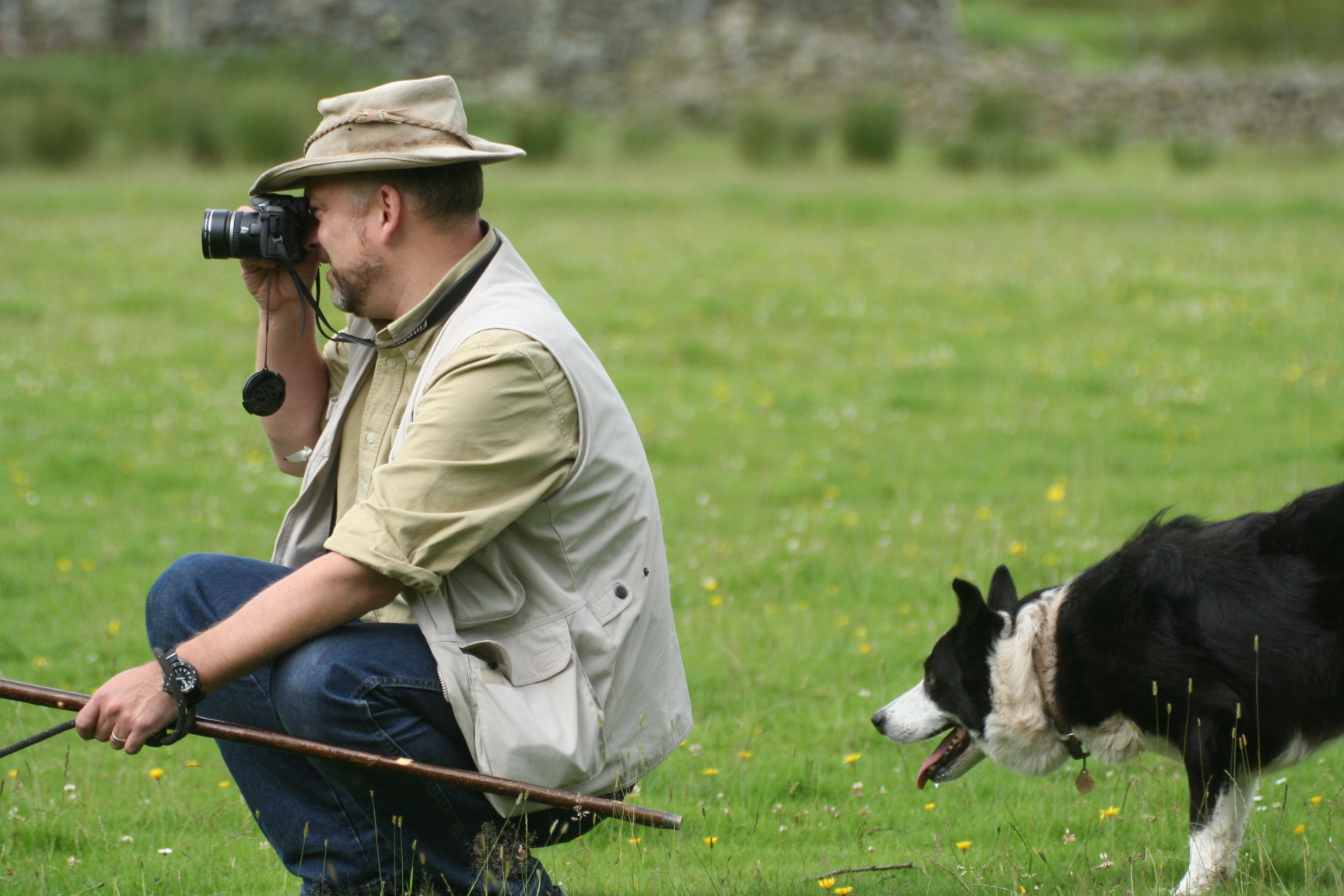 Our sheepdog handling courses/activities are designed for the absolute beginner or novice, you don't need to even ever owned a dog . we started in 2007,and offer a one-to-one and group displays it . makes a lovely gift for the dog lover ,
We have a team of working sheepdogs trained to work to a high standard with members of the public. On your experience you will handle a dog with sheep (under instruction) around a small course to test your new skills at the end of your session .
want to try it then ? [ sheepdog handling requires you to be fit enough to move away from the sheep if need be , and you will also have to walk across two fields that are uneven ground and sometimes wet or muddy ],Our dogs operate on a variety of commands which you will learn. The most fun is when you put your new skills into practice, however, as sheep can be a fickle animal at the best of times. They don't always do as instructed and this may be your greatest enjoyment! - either way we are sure you will have the most memorable time with us! note... SHEEPDOG EXPERIENCE IS WEEKDAYS ONLY, monday to friday , YOU WILL BE OUTSIDE IN A FIELD BUT WE DO HAVE A FIELD SHELTER WITH SOME CHAIRS FOR THE SPECTATORS , UPDATE .. SORRY NO DUCK HEARDING DUE TO THE GOV RULES WITH BIRD FLU ! .we also offer CORPORATE TEAM BUILDING, GALA AND SHOW DISPLAYS WITH OUR DESIGNER DUCKS ,education v TV FILMING ECT, ect ring for details / SOME WEEKEND DATES AVAILABLE for corporate days ect [ not sheepdog 1 to 1 experience, ] see us on TRIPADVISOR.....please note we are licenced by the south lakeland council 2019 no EX039702 A P LICENCE inc teaching /training /performing animals PLESE NOTE NEW COVID RULES 2021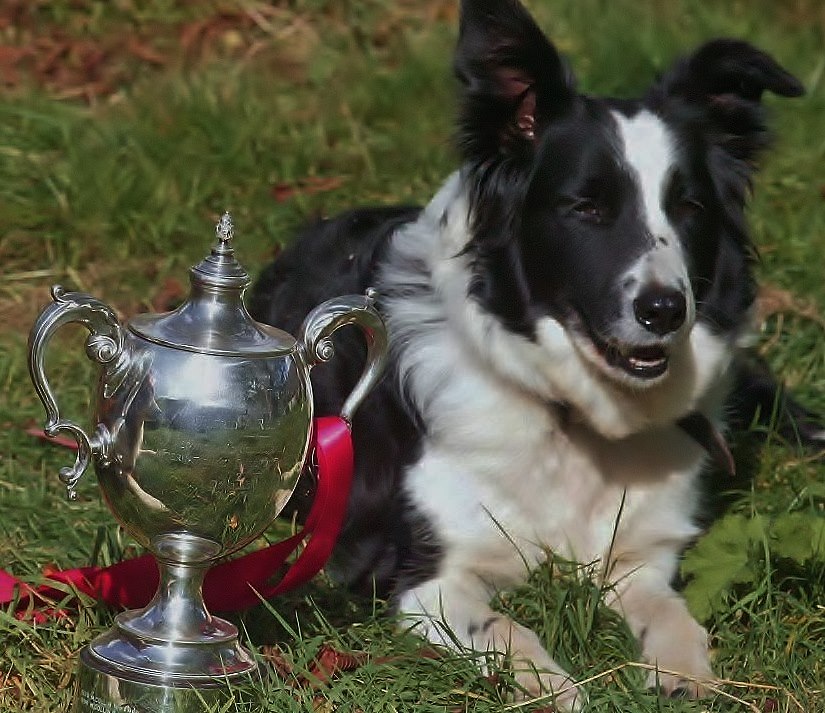 As part of your sheepdog experience you could learn:
A variety of verbal sheepdog commands.
How to put sheepdog commands into working practice.
don't worry you don't need to whistle
A comprehensive 1 hour approximate experience is normally one or two dog and handler with or without your friends or family as spectators , Mon /Fri ....... BUT large groups [ over 12 with spectators ] can sometimes have weekend bookings NEW UPDATES new rules now apply due to gov covid ring for details
Tuition,can be one or two people handling one or two of our lovely sheepdogs with or without spectators [ . please note we dont take any spectators without the handlers unless is a large group for the demonstration only .
AN EXTRA half hour session see how we start our young dogs off training £40. as an add on only after booking the one- to- one experience .
booking in advance is Essential,spectators add £10
each
for Corporate. Hen parties Kids parties with the runner ducks ,,county Team building, ect please get in touch for prices, ALSO NEW FOR 2018,[ SEE NEW RULES 2020 ]A SHEEPDOG DEMO AT TOTTERBANK,FOR A TOUR GROUP OR FRIENDS AND FAMILY WHO JUST WANT TO WATCH THE DOGS WORKING AND SHOWING OFF THE HANDLER SKILLS ,
FOR SPECIAL REQUIREMENTS please ring and we will try to help
Credit Card Payments
we can accept most l major credit/ debit card payments or cleared chq , and you can book and pay on the phone, please note payments are not refundable and non transferable early booking are best
| | |
| --- | --- |
| Sheepdog Demo Only | half hour and up to 12 people in same family, price on request |
| One-to-One Tuition | approx hour session in 2nd field - £80 each and up to 3 handlers only |
| Spectators with a handler | £10 per person [ with the person booking handling |
| | |
| --- | --- |
| to book the extra half hour to watch a Young dog" training session as an add on to the one- to- one session please add £45 extra, . | |
Advisory Information T and C
Please ring 07788298432 . for details on bookings -
Gift vouchers are valid for 6 months from date of purchase, PLEASE NOTE after that they are void.,, !
we are not open to the general public as everyone is pre booked in advance , and Coach trip demos please ring for more information to book times
Don't forget to bring suitable waterproofs and warm clothing. IF COLD WEATHER .
Remember to bring stout waterproof, non-slip foot wear or Wellington boots and.you must be fit enough to move around the sheep
Please think carefully before booking. If you have a fear/allergy of dogs, sheep or farm animals ect then this experience is not suitable for you .and please don't have clothes that you mind getting muddy !
Dates AND TIMES booked CAN NOT BE CHANGED
you are booking that time SESSION ,, spectators ie your friends or family are £10 per person , take photos yes ! but NO filming sorry without permission. we can also offer TEAM BUILDING AND CORPORATE EVENTS , ask for details.......advance booking only , email eldardy@aol.com we have public liability ins PLEASE NOTE . WE ARE . MONDAY TO FRIDAY FOR SHEEPDOG EXPERIENCE but corporate event or family demonstrations ect can sometimes be done at a weekend please ring for prices and dates news WE HAVE SANITIZER ON THE GATE PLEASE USE THIS or your own IN AND GOING OUT